The Fashionably Late Top 125 of 2019: Flying Fish Cove
Another rough year corresponded to another bumper crop of excellent music. Once again, my list is huge, because I fell in love with each of these 125 records and found it impossible to not include all of them in my fashionably late list.
I'm choosing to post my favorites in alpha order from A-Z again this year. You'll probably find some records that everyone and their fifth cousin raved about, but I hope you'll also find a few records that might be new to you, and that you'll fall in love with them as much as I have.
My thanks, as always, to the artists who created these records.
---------------------------------------------------------------------------------------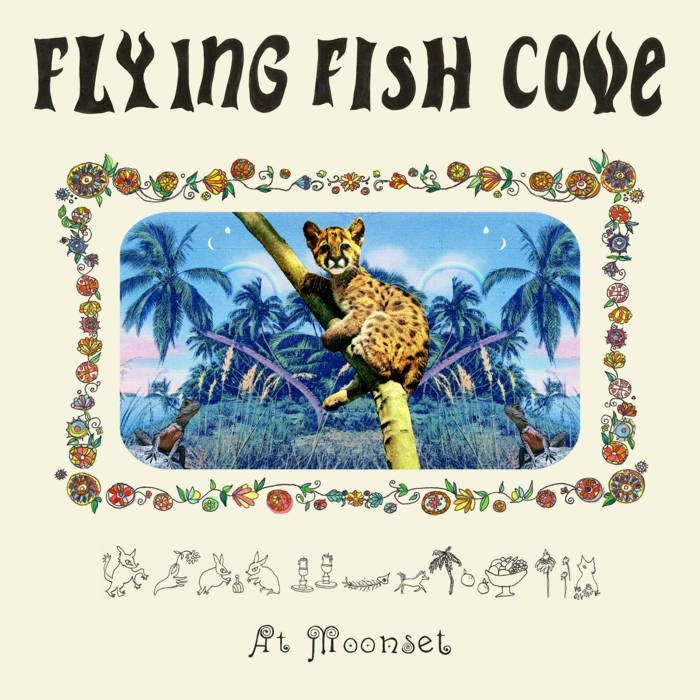 Who: Flying Fish Cove
What:
At Moonset
When:
April 2019
Where:
Help Yourself Records
Why:
Your new favorite fantasy pop band, Seattle's
Flying Fish Cove
conjured up one of last year's sparkliest, dreamiest, and most beguiling records. Winsome and wistful,
At Moonset
features impossibly sweet harmonies and an irrepressible jangle that references the drizzly, lovelorn jauntiness of Scots like Camera Obscura, the lean, wiry divinity of Flying Nun, and the heart-on-sleeve purity of Molly Ringwald's pining pouts in her roles in the John Hughes oeuvre. Candy-coated and lovely,
At Moonset
is a treasure.
[posted 3.19.20]