The Fashionably Late Top 125 of 2019: Moon Duo
Another rough year corresponded to another bumper crop of excellent music. Once again, my list is huge, because I fell in love with each of these 125 records and found it impossible to not include all of them in my fashionably late list.
I'm choosing to post my favorites in alpha order from A-Z again this year. You'll probably find some records that everyone and their fifth cousin raved about, but I hope you'll also find a few records that might be new to you, and that you'll fall in love with them as much as I have.
My thanks, as always, to the artists who created these records.
---------------------------------------------------------------------------------------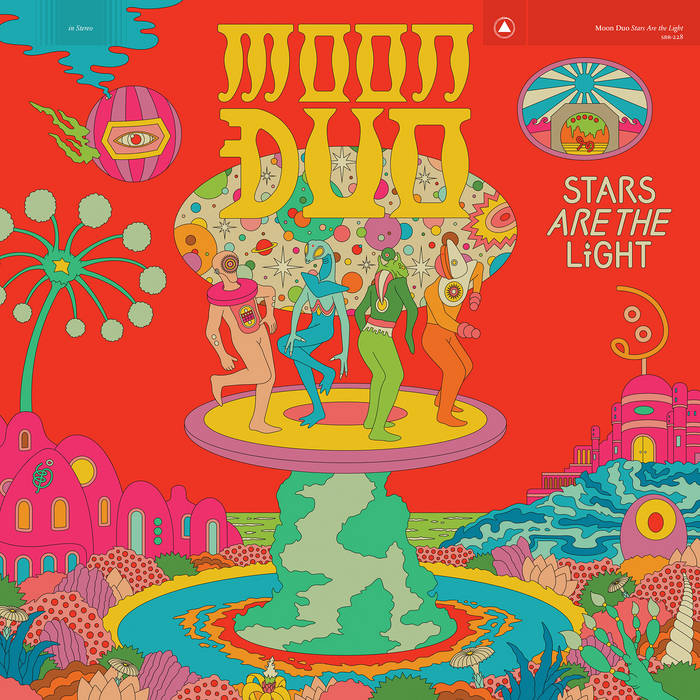 Who: Moon Duo
What:
Stars are The Light
When:
September 2019
Where:
Sacred Bones Records
Why:
It's lucky 7 for Moon Duo. Their starry-eyed, astral disco album
Stars are The Light
is another transcendent, ambrosial offering from this celestial duo. Borrowing from my
show spotlight
from the band's DC stop last fall, this essentially sums up the record:
"One might say that the album was written in the stars...or perhaps the moon. The band, [Sanae] Yamada and Ripley Johnson, decamped to Portugal's Serra de Sintra, which in ancient times was called Lunae Mons. Lunae, of course, as in moon. Lunae Mons was supposedly a hangout of Diana, goddess of the hunt and, wait for it, the moon. Stars was mixed by Sonic Boom, who himself is certainly no stranger to all things spaced out (Spacemen 3, anyone?). The resulting record is still unmistakably Moon Duo, and it's excellent."
[posted 3.31.20]